WooCommerce E-commerce Web Development With JK Dreaming
Using WooCommerce for
WordPress
to create
e-commerce
websites is a strong and adaptable option. It easily combines with WordPress, turning your website into an online store with all the features it needs. Even those without a lot of technical experience can manage products, inventory, and orders with WooCommerce's user-friendly interface. A vast library of plugins and a variety of configurable themes give you the freedom to design a feature-rich, customized e-commerce platform that fits your unique business requirements.
How We Make WooCommerce WordPress Sites
So You want Custom Options
Choosing WooCommerce for WordPress e-commerce websites is a great option for a number of reasons. First of all, it works flawlessly with WordPress, giving you a dependable and easy-to-use platform to manage your online store. Second, WooCommerce gives you a lot of configurable elements to work with, like product listings and payment methods, so you can provide your customers a customized online shopping experience. Furthermore, the vast collection of plugins and themes offers countless options for extension and modification, guaranteeing that your e-commerce site may develop alongside your company. Last but not least, WooCommerce has a sizable community and copious documentation, which facilitates finding resources and help while you create and manage your online store.
Let's get to wire framing and designing
Wireframing a website using WooCommerce for WordPress should start with a simple layout that emphasizes the most important e-commerce components, like product listings, the shopping cart, and the checkout process. To guarantee a user-friendly shopping experience, take into account the positioning of crucial components like product categories, search bars, and filters. To ensure seamless accessibility for all potential customers, it's imperative to additionally build responsive wireframes that take into account a variety of screen sizes and devices. In order to provide a thorough visual picture of the ultimate e-commerce site's appearance and functionality, include placeholders for product images, descriptions, and prices. Building a successful and user-focused online store powered by WooCommerce is made possible by this methodical wireframing technique.
BIXBI uses carefully chosen ingredients and thoughtfully crafted recipes. Real ingredients, like as pasture-raised beef and cage-free poultry, are what we use; artificial flavors, colors, or preservatives are never used.
Developing for a WordPress website that uses WooCommerce requires extending and customizing the platform's features to satisfy particular e-commerce requirements. This can entail developing unique product templates, putting sophisticated search and filtering tools into place, and incorporating payment methods to expedite the checkout process. Furthermore, developers could concentrate on enhancing the efficiency of the website to guarantee quick loads and a smooth user experience. To maintain the website secure, bug-free, and in line with the most recent e-commerce trends and technologies, regular updates and maintenance are also essential.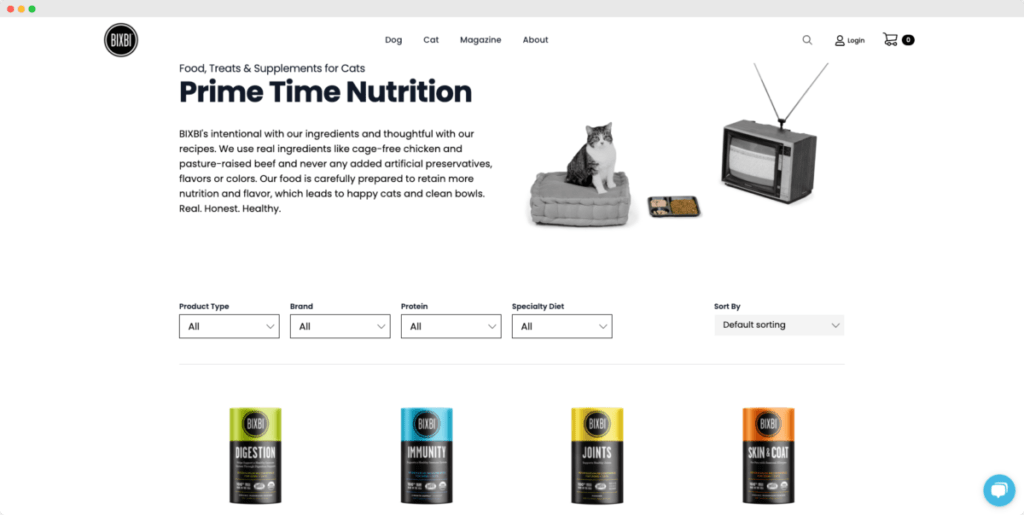 JK Dreaming web development stands out for its exceptional expertise in creating highly customized and user-centric websites. With a track record of delivering innovative solutions tailored to each client's unique needs, they excel at providing seamless user experiences that drive engagement and conversions. Additionally, their commitment to staying at the forefront of web technology ensures that clients benefit from cutting-edge solutions that keep their online presence ahead of the curve.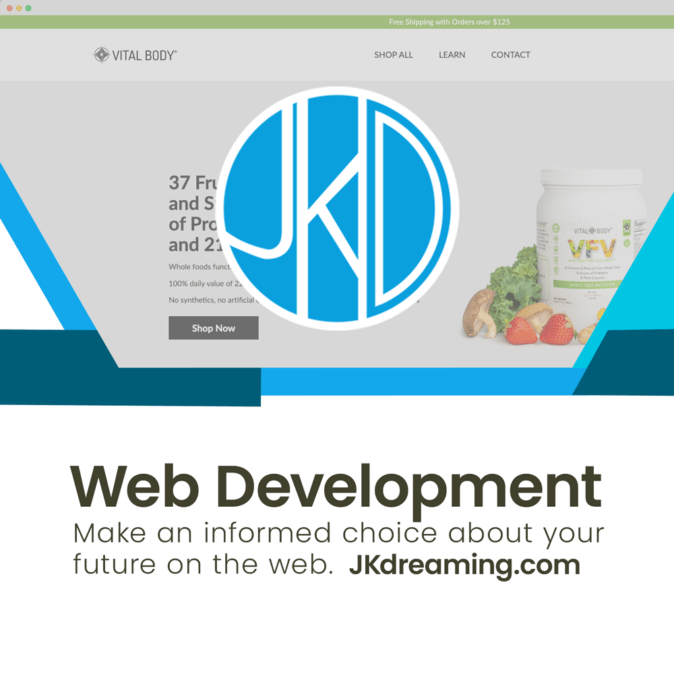 Being a solution-based company means proactively identifying and addressing client needs with tailored, effective strategies and services.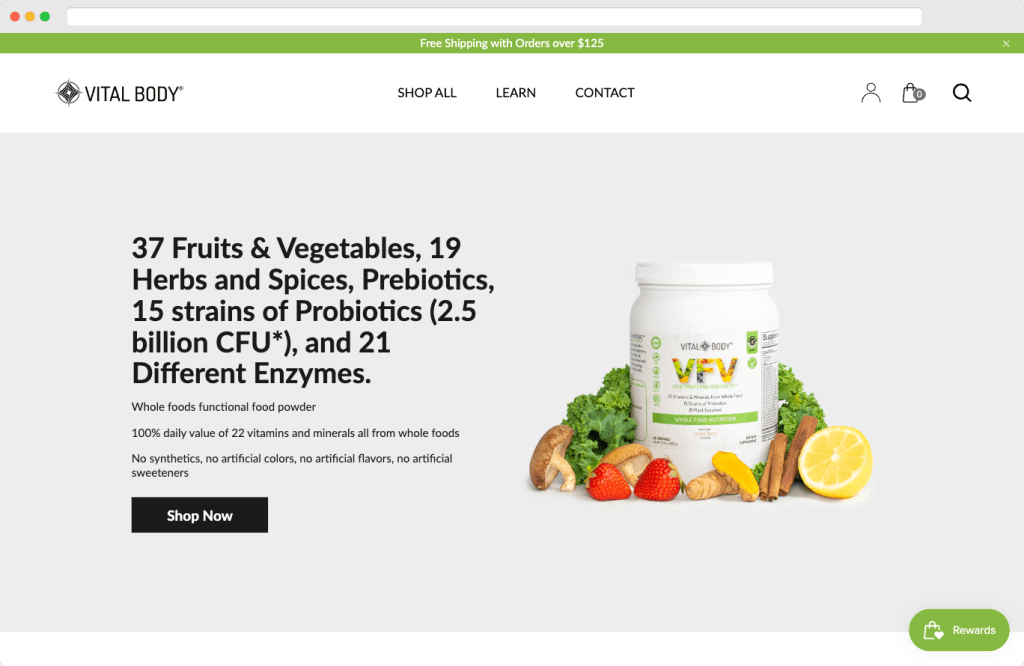 JK Dreaming demonstrates a track record of delivering highly customized and efficient web solutions that consistently meet and exceed client expectations.
Creating a WordPress theme from scratch for a website powered by WooCommerce requires extensive customization. It entails developing original templates and styles that are especially suited to the functional and aesthetic needs of the business. This entails creating checkout forms, cart layouts, and product pages to provide a unified and convenient shopping experience. A bespoke theme also enables performance optimization, maximizing speed and responsiveness to give users a flawless surfing experience. This methodical approach to development yields a unique, highly functional WooCommerce website that stands out in the e-commerce space.
Selecting a pre-made theme for a WordPress website that uses WooCommerce is a time-saving option because it gives a ready-to-use design that can be swiftly integrated, saving crucial development time. It's crucial to choose a pre-made theme that complements the aesthetic and functional requirements of your brand. Make sure it supports WooCommerce and has all the necessary e-commerce functions, such as secure checkout, product listings, and cart management. Additionally, give top priority to themes that are responsive for best performance across a range of devices, offer strong customer service, and are updated by the creator on a regular basis. Your clients will have a flawless and eye-catching online buying experience thanks to this careful thought.
Hot Stupid is a place for silly t-shirts and so much more. It's a drop shipping site that can sell products that ship directly from the print house to the client.
You'll Have massive Plugin Options and Integrations
The availability of plugins for a site using WooCommerce on WordPress greatly extends its functionality. These plugins can add crucial features like advanced payment gateways, inventory management tools, and enhanced SEO capabilities. When choosing plugins, it's important to look for ones that are well-rated, regularly updated, and compatible with your WooCommerce version. Additionally, consider the level of support provided by the plugin developer, as this ensures you have a reliable resource in case of any technical issues. Carefully selected plugins can significantly enhance the performance and capabilities of your WooCommerce-powered site, providing a tailored and efficient e-commerce experience for both you and your customers.
WooCommerce Custom Plugin Development
Creating bespoke WordPress plugins for a WooCommerce website enables extremely specialized features catered to particular business requirements. With this degree of flexibility, the e-commerce platform is guaranteed to be able to meet specific needs that may not be met by off-the-shelf options. To preserve site performance, it is essential to give clean, effective code first priority while developing custom plugins. To guarantee that the plugin works properly and interacts neatly with WooCommerce, extensive testing and documentation are also necessary. Businesses may create a genuinely distinctive and optimized e-commerce experience with bespoke plugins, giving them a competitive edge in the online market.
What Kind Of Plugins Can We Make You?
Search engine optimization And Accessibility
For a WordPress website using WooCommerce, search engine optimization (SEO) is essential to boosting search engine presence. This includes making adjustments to the photos, meta tags, and product descriptions to increase the likelihood that the website will appear higher in search results. Researching keywords is essential if you want to focus on terms that prospective buyers are probably using to find things. A effective SEO strategy also requires guaranteeing mobile compatibility, optimizing site speed, and producing high-quality, pertinent content. Maintaining and raising search engine rankings over time also requires regular site analytics monitoring and adherence to SEO best practices.
Drop Ship To Your Customers and never Carry Inventory
Print-on-demand services can be seamlessly integrated with a WordPress website that uses WooCommerce by integrating
Printify
and
Printful
items. Installing and configuring the Printify and Printful plugins within WooCommerce is crucial, and you should make sure they work with the WordPress version you are using. Make sure that the pricing and shipping information are correct when you add products, choose your preferred print providers, and set up product variations. Maintaining current inventory levels and design possibilities requires regular synchronization of product information. Moreover, customers should receive clear and honest information about manufacturing and delivery schedules to ensure a seamless print-on-demand experience.
Got a Question? We're Very Agreable!
JK Dreaming wants you to be as happy as possible. Here are some common questions that we'd like to answer for you now.
Can you finish this project under a rushed timeline?
Are you regularly available to talk directly?
Can you turn work around overnight?
Do you charge by the hour?
Do you make flat rate projects?
Do you make flat rate projects?
Will you sign an NDA for this project?
Will you make a dev site for my project?